Rockport Work Van Upfits at Jeff Gordon Chevrolet
---
Rockport Commercial Vehicles is a fast-growing commercial body manufacturer. They seek to produce timely, high-quality van bodies, enclosed service bodies, enclosed service trailers in North American manufacturing facilities. You can find a s selection of Rockport Commerical body upfits and trailers at Jeff Gordon Chevrolet.
View Rockport Trucks
Learn More

---
Rockport Refrigerated Bodies
Rockport's Refrigerated Body is built for the most extraordinary temperature conditions. Highlights include Aluminum Sidewalls, Aluminum Roof and Extruded Aluminum Floor. Our infused polyurethane extends protection, and food safe polyurea covering provides protection and safety.
View Rockport Refrigerated Bodies
Learn More
---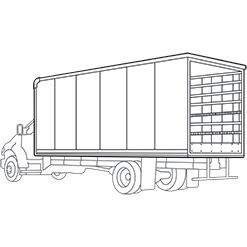 Rockport Dry Freight Bodies
Rockport's Truck Body is built for the even the roughest work environment. Highlights include Aluminum or FRP development, Aluminum or Translucent Roofing, Laminated Hardwood flooring with alternatives of Extruded Aluminum and Steel or Aluminum Treadplate Overlay. Intended for heavier applications, Rockport Truck Body is a great choice for those looking for power in their work trucks.
View Rockport Dry Freight Bodies
Learn More
---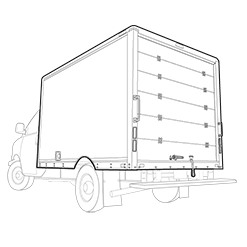 Rockport Cutaway Bodies
Built for value-conscious operators who care about performance and safety. Our Cargoport model's adaptability enables the operator to customize if necessary, making a vehicle that is totally custom-made to your particular job needs.
View Rockport Cutaway Van Bodies
Learn More